Let's GO…KHAO YAI!
When it comes to weekend getaway, "Khao Yai" is one of the top dream destinations for urban people – just 2-3 hour drive from Bangkok and you will discover yourself amidst verdant green forest with the scenic mountain backdrop. It is now home to many chic resorts and trendsetting restaurants and cafes. Let's check out some of the most Instagram-worthy destinations!
The Birder's Lodge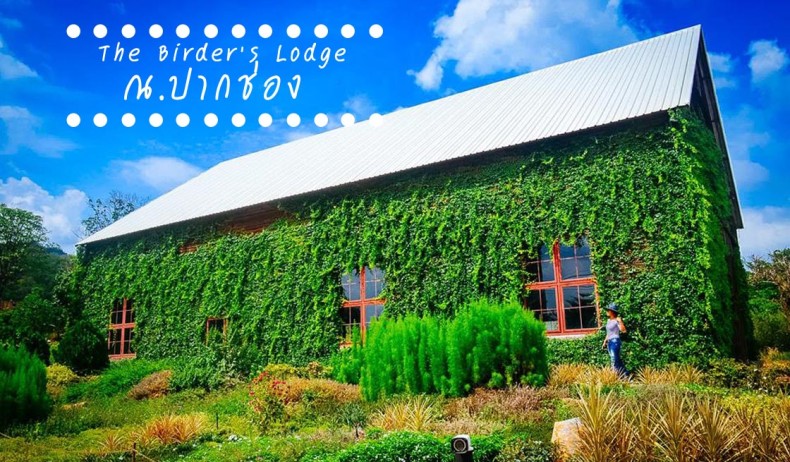 Ideally located in the midst of Khao Yai, this new hip resort features only 5 European-styled wooden cottages sitting on the lush, flora-filled landscape. Each cottage showcases a distinctive design. This is where you escape from the hustle and bustle of the city and totally relax in a serene ambience amidst refreshing greenery while enjoying a scrumptious dish or a cup of coffee at the resort's chic-styled café.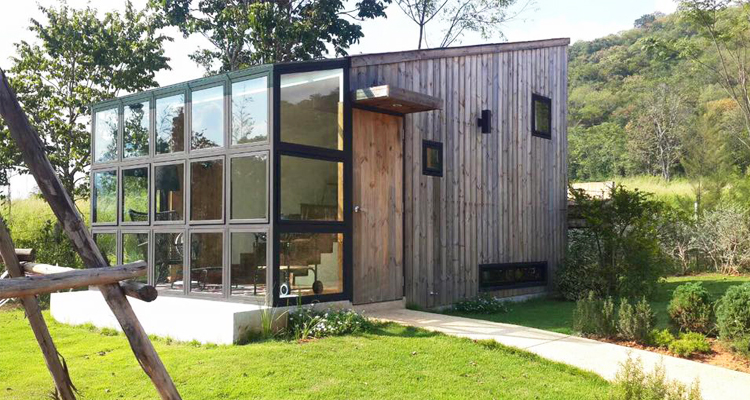 Price: 3,000-4,000 baht per night
Tel: 096-545-4154
Facebook: www.fb.com/thebirderslodge
Lala Mukha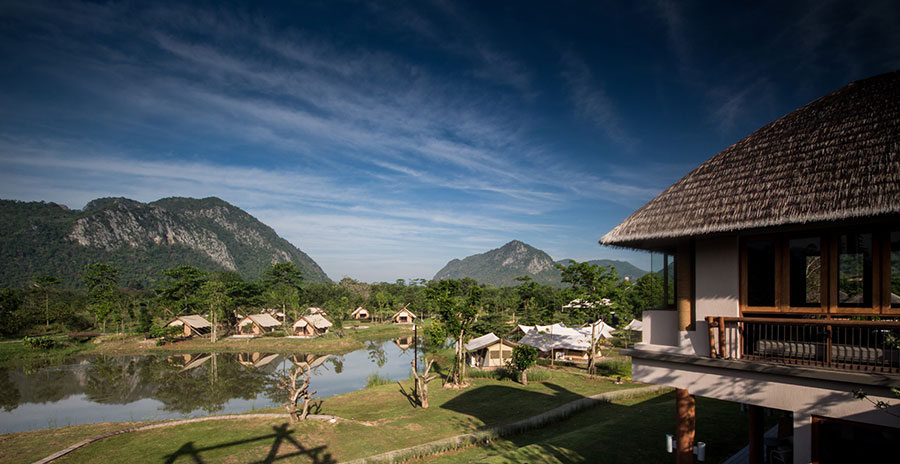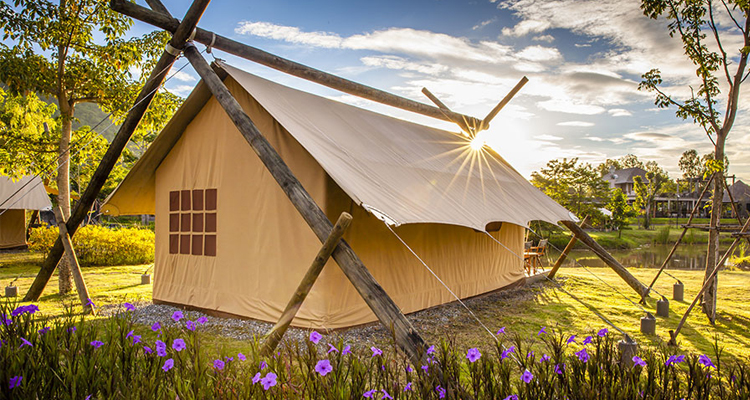 Sitting on a lush tropical landscape on the outskirt of Khao Yai National Park, Lala Mukha is an exquisite tented resort built in contemporary architecture blended with African elements. This chic resort is surrounded by the blissful mountain range, sub-tropical forest and grasslands – comprising 31 stylish tents and tree houses. The ideal camping experience with a touch of nature!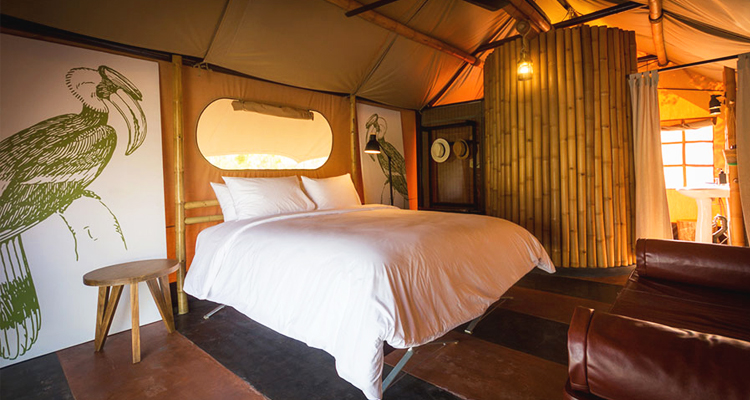 Price: 3,000-10,000 baht per night
Tel: 66 44 300 691
Website: www.lalamukha.com
Cr. Lalamukha.com
Nhapha Khao Yai Resort
The newest eye-catching hotel in Khao Yai sitting on the land that used to be a rock mine. The resort offers 3 room types: the hill-side 150-sq.m. Na Pha Art Space (accommodating up to 6 people), the hill-top 90-sq-meter Chom Hin Pha Grand Villa and the hill-side 50-sq.m. Phing Pha Hin Villa where you fully indulge in the outside scenery through the floor-to-ceiling windows with marble-stone walls.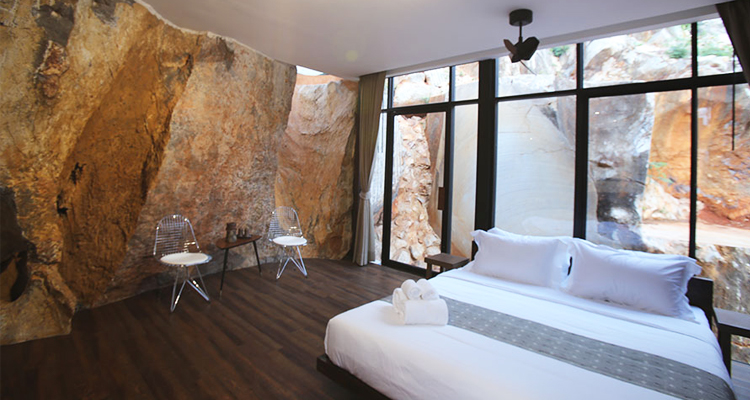 Price: 8,000 – 22,000 baht per night
Tel: 09-3636-9999, 044-938-806
Website: www.nhapha-khaoyai.com
Casa de Montana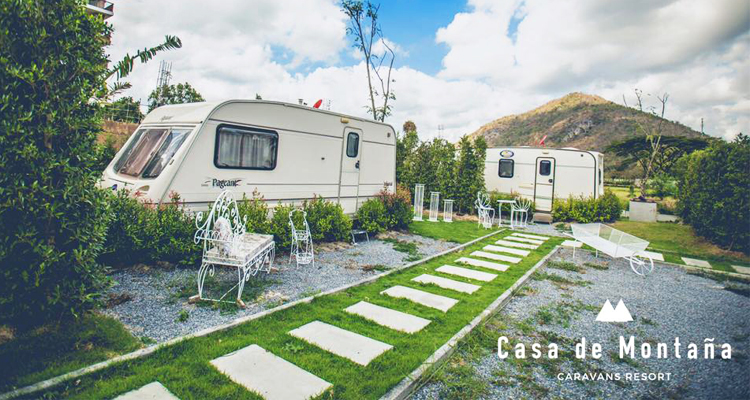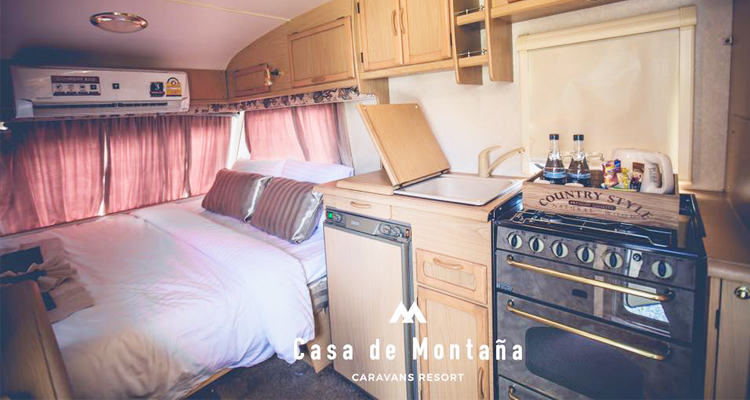 The only caravan and container resort in Khao Yai. This chic resort features 5 caravan and 5 container guestrooms where you not only enjoy the beautiful scenery of Khao Yai's pristine nature, but also its ample facilities such as Apple TV, B&O speakers, Coffee Maker and a private Jacuzzi. What's more, Casa de Montana also houses "Casa de Café" where you enjoy delicious Thai food and coffee.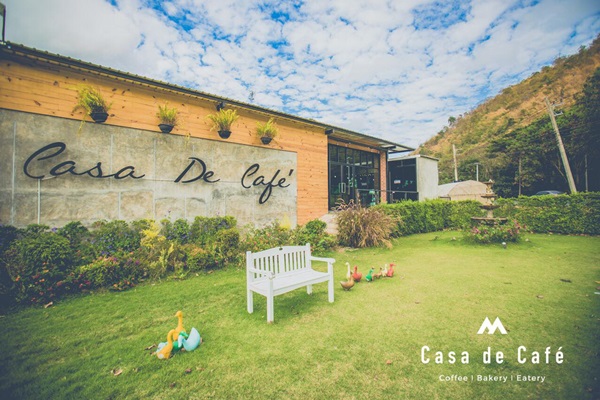 Price: 2,000-5,000 baht / night
Tel: 086-968-9866
Website: www.casa-de-montana.com
atta Lakeside Resort
A sister resort of the renowned Kirimaya Golf Resort & Spa and MUTHI MAYA Forest Pool Villa. Comprising 243 rooms spread across 9-storey wooden buildings, atta Lakeside Resort is sitting on Khao Yai's most splendid landscape with panoramic views of serene lakeside and lush forest hill of Khao Yai. Spoil yourself in a spectacular rooftop penthouse where you enjoy a little 'ME' time in your private infinity pool, watching sunset and embracing yourself by the mountain scenery.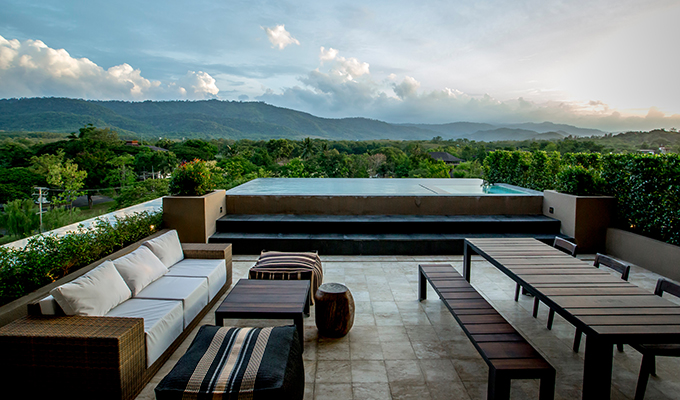 Price: 15,500 – 33,000 baht per night
Tel: 044-426-000
Facebook: www.kirimaya.com/resort/atta
Hotel La Casetta by Toscana Valley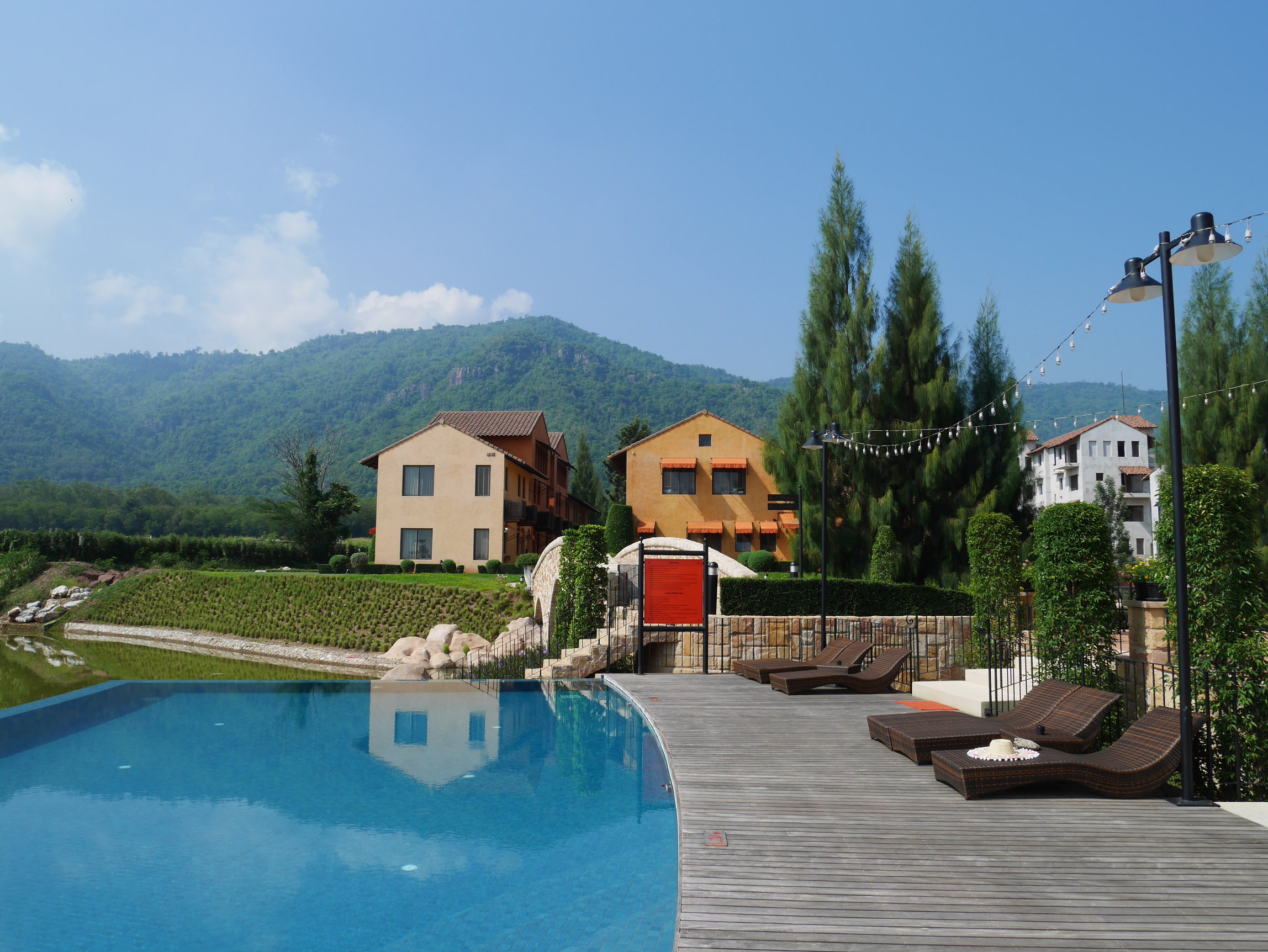 Complimented by the spectacular Khao yai backdrop, this charming Italian-inspired resort features 3 room types: a 70-sq.m. Casetta Loft (accommodating up to 4 persons per room), ideally for a small group of friends or family, a 49-sq.m. Casetta Mountain located on top floors with spacious views of the mountains and a 49-sq.m Casetta Garden adjacent to La Casetta's roman pool and Jacuzzi. Exceptionally decorated with natural materials and wooden furniture, it creates a cozy, warm ambiance.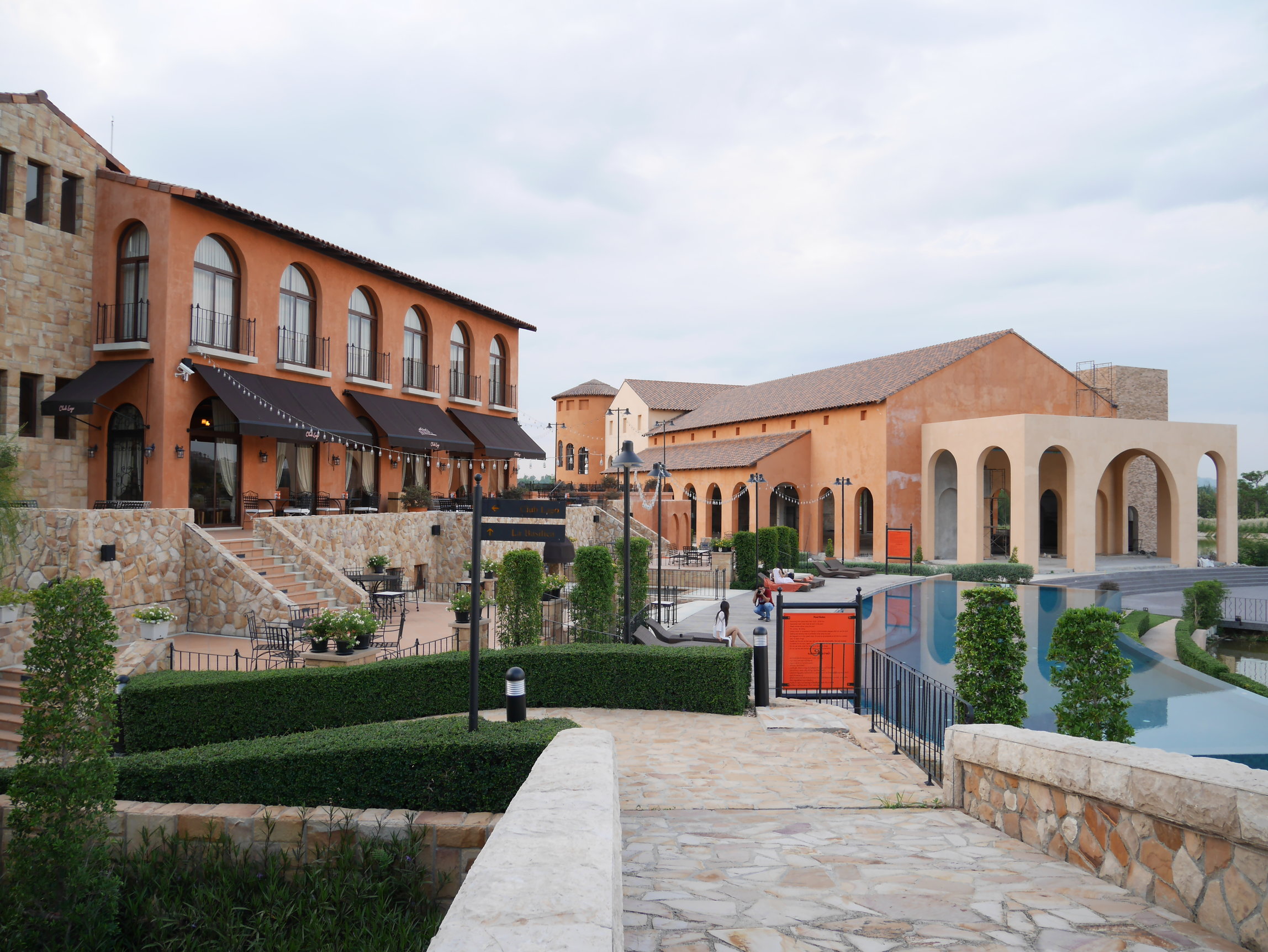 Price: 4,800 – 6,100 baht per night
Tel: 084 581 6555, 084 683 6555
Website: www.toscanavalley.com/lacasetta