Make Your Living Space Artistic with 3D Flooring
Doesn't it sound great if you can turn your living space into somewhere you always dream of, say, the underwater world – where you enjoy a little 'ME' time in your private world?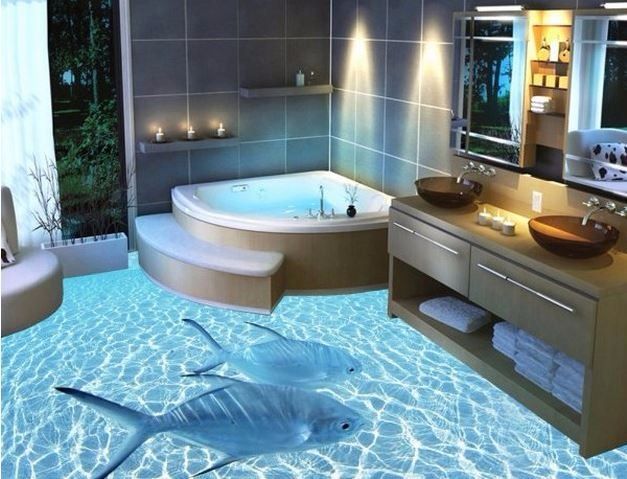 Thanks to the revolutionary of new technology! Today, the 3D floor tiles with extraordinary patterns can blow off your imaginations. They are so surreal and magically make you feel as if you were drawn into the middle of the sea. Feel fascinated to see the artistic visual effects not just from your eyes, but feel it right under your feet!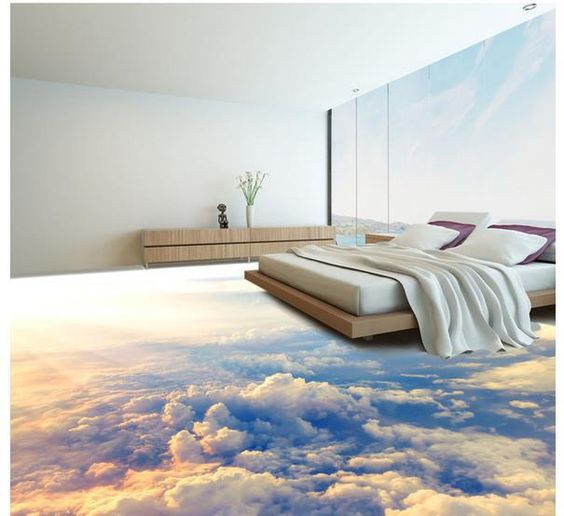 Today, the 3D flooring technology is gaining more popularity and has been widely used in shopping mall, offices, homes and condominiums. The installation process involves laying down a layer of self-levelling primer followed by the desired image. This is then treated with a transparent two-component epoxy or polyurethane to give the perception of depth. A level of protective varnish is the final step.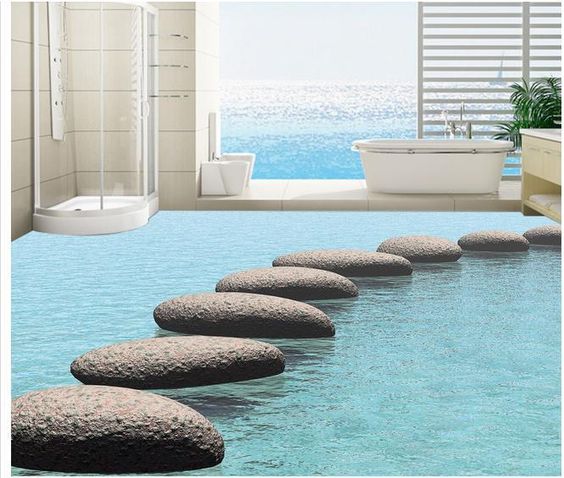 Why choosing 3D Epoxy flooring?
The special 3-dimensional technology creates the striking appearance and gives the unique aesthetic qualities. Choosing the proper 3D floor design, color and pattern coupled with self-leveling epoxy coating can also visually enlarge the living space.
High Durability & Longevity
The 3D epoxy flooring not only looks good, but also strong and durable. It is waterproof and highly resistant to acids, chlorine and other materials. If properly installed, these 3D art flooring can last over 15 years, without changing its color.
Epoxy 3D floor has no seams, joints, cracks, pores and gaps – making the 3D flooring is absolutely immune to any kind of dirt, dust, water and chemicals.
3D epoxy flooring does not accumulate dust and do not create a favorable environment for a variety of pathogens and bacteria. The epoxy materials have no odor and corrosive fumes, and no harm for human health guaranteed by the manufacturer certificates. This stunning 3D floor can prevent mold to grow in damp areas and also resistant to high temperatures such as in the event of fire.
Epoxy and polymers do not burn. That's why the coating has been widely used in manufacturing, warehouses, hospitals, child care centers and other places where increased control of fire safety are needed.
Cr. Info by aicoat.com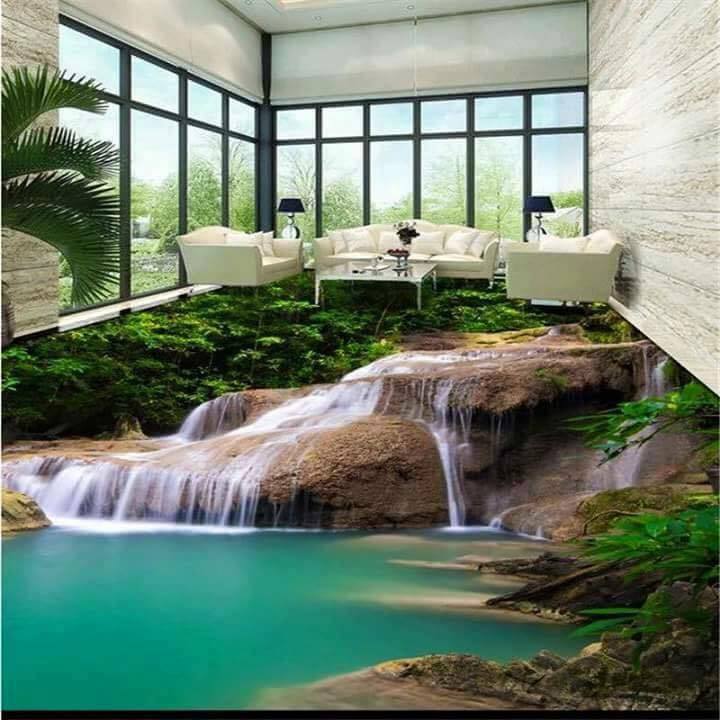 Why not create a piece of art in your living space with this decorative 3D flooring and let your imagination run wild every day?